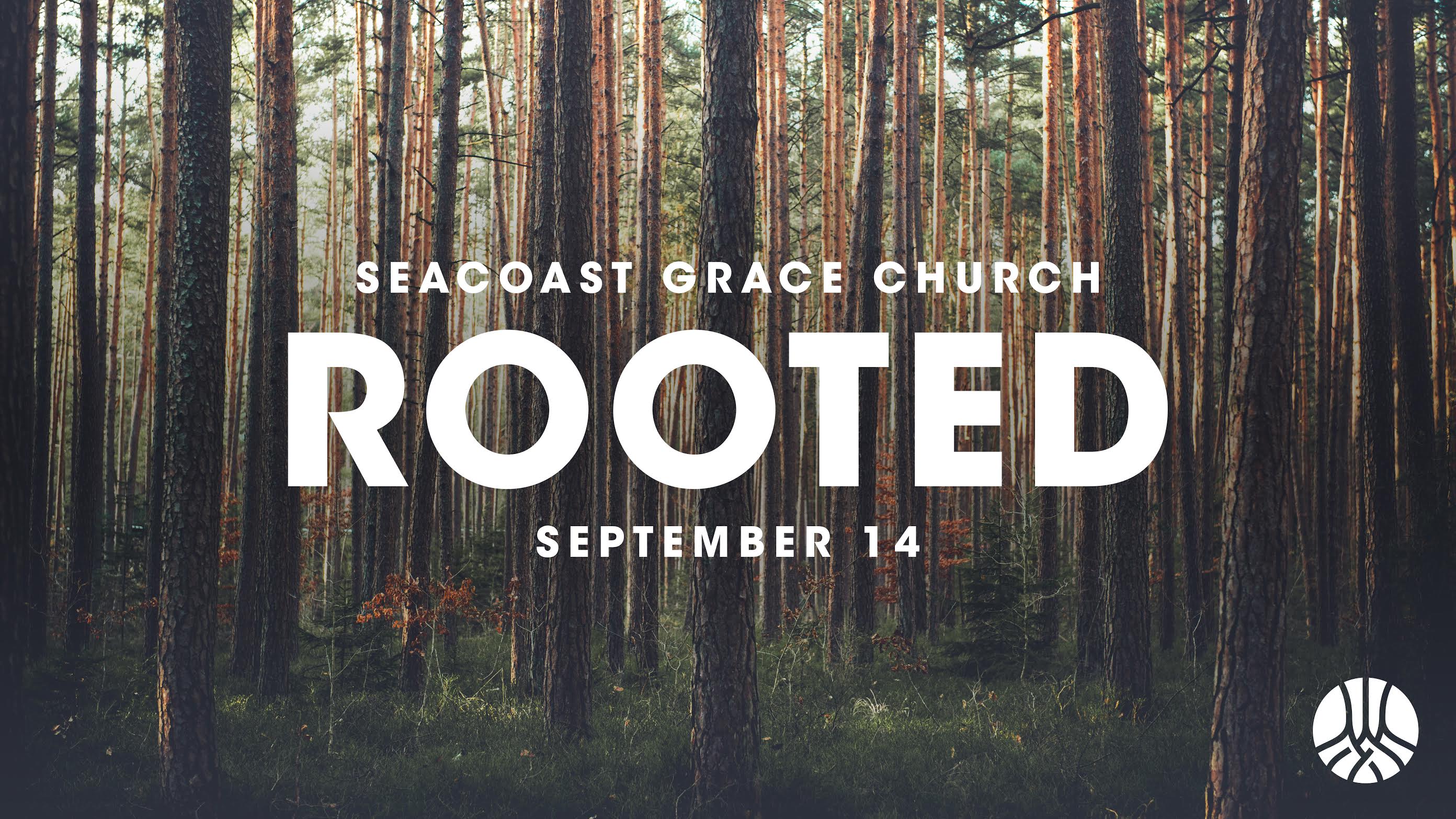 Rooted - Men's Tuesday Evening Fall Session
September 19th - November 18th, 2017
$45
Rooted changes the way people are discipled and impacts holistic church growth while building, launching and sustaining healthy life-changing small groups in your church.
Rooted is a 10 week small group experience, that includes individual exercises such as daily bible reading, journaling, and prayer, as well as weekly meetings with your group to talk about what you have learned.
DETAILS:
This is a special, Men's Only Rooted Experience for men who are currently a part of the Tuesday night group.
We will meet with the main group for the launch (September 14) and the Finance Class (November 2). These meetings are on Thursday nights from 6:30-7:30. All other sessions will be on Tuesday evenings from 7pm.
You will have TWO group experiences OUTSIDE your weekly meetings—a PRAYER and SERVE experience you will coordinate with your group
We will also participate in the Celebration Dinner on Nov. 18.
Important dates:
September 14th // 6:30pm: LAUNCH
November 2nd // 6:30pm: FINANCE CLASS
November 18th // 6pm: CELEBRATION
The registration fee includes the required workbook, materials, leadership training for the facilitators, and the Celebration dinner.
Any questions? Email us at tkirtz@seacoastgrace.org!
Family Ministries: Game Night
September 29th, 2017
$5
Looking for a chance to test your skills against some other SCG couples and families?
Drop your Elementary aged kids off at movie night (separate registration required--see link below) and head on up to the Great Room for some fun! Older siblings (6th grade and up) accompanied by parents are welcome .
We'll have pizza, snacks, and of course some good ol' healthy competition. All you need to bring is your winning attitude!
Defending Your Faith
October 10th - December 5th, 2017
Compton Initiative
October 21st, 2017
$10
We are gearing up for our final workday of 2017! We are planning on having multiple sites that we will be working on, which means there is a TON of work that needs to be done. Sign up and help us beautify some houses in Compton alongside our partner church Victory Outreach. We will be painting, picking up trash, landscaping, and much more.
Cost is $10 and includes breakfast and lunch. So bring the whole family out (ages 7 and up) and lets go love our neighbors.
Women's Class--What now? How to Make the Most of Your Life
October 23rd - November 13th, 2017
$10
Has this ever happened to you? You sit down to quickly catch up on your social media news feed, and the next thing you know, 2 hours has passed and you have nothing to show for it but a few likes and a sense that somehow everyone else's life is prettier, more exciting, bigger, and better than yours? Somehow, everyone else seems to have their lives together, but yours seems to be just flowing by out of control. You're not alone!
In this 4 week class we will learn the secrets to making the most of every opportunity to ensure that we are living this journey we call life to it's fullest. We will explore the story of an amazing historical leader named Miriam to learn from her example how to lead the big, bold, adventurous lives that God has created us for!
Women's Event: But First, Coffee-Christmas!
December 2nd, 2017
$5
Christmas is a time for gifts, parties, making memories, and most of all, family. Speaker, Heather Avis, never thought of her life or family quite like it turned out today. In short, God turned her idea of family, right on it's head. But along the way she has discovered the abundant joy that comes from walking in the path of God's unexpected surprises.
So join SCG Women for a morning with tasty treats, gourmet coffee and the story of this amazing woman.
Want to learn more about Heather? Check out her site here